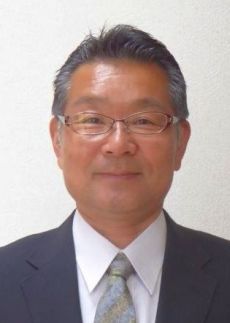 奈良女子大学研究院生活環境科学系 教授 井上洋一
---
On December17, 2016, at the 24th Japan Sports Law Association Conference, I was elected the 9th Chairman, following the 8th Chairman Koichiro Mochizuki. Although it is insufficient, thank you for your consideration.
After majoring in law at college, I started studying sports and legal problems at the graduate school of sports sciences in 1980, was the year of the Moscow Olympic boycott that was an important event in sports history. Still, at that time, sports and legal topics were rarely picked up, except for the problems of physical education / sports accidents and legal responsibility, so it was around time that the term sports law was not used. Since then, although it is slow pace, I have studied male and female equality opportunities in American sports, Athlete's rights, American sports policies and so on
The flow of time is fast. And in December 1992, I was involved in the operation of the Japan Sports Law Association from its founding to operation, and the area of sports law after that has developed considerably. Along with the development of sports itself, we have deepened the point of contact with society as well as problems of human rights, education, contract, environment, conflict resolution, doping and governance and integrity as well as problems of accidents. New challenges arise from now on.
On the other hand, we continued teaching and practicing several sports including tennis. I will take care of such viewpoints and want to promote future activities.
Now, Japan is going to have such a big international sports festival as the 2019 Rugby World Cup, the Tokyo 2020 Olympics and Paralympic Games, and the Kansai World Masters Games in 2021.In particular, such events will be taken up largely and various challenges will come up. Everyone tends to be interested in them, but we would like to have a firm interest in the field of lifelong sports. We would like to build free, fair and safe of sports activities, the world of sports from amateur sports to professional sports.
We have already promoted meaningful activities on the process of enactment of sports basic law, the violence / human rights violation issue and the possibility of establishing specific laws related to sports, etc. Members now have more than 390 members. In the future, the role of the Japan Sports Law Association will further expand and become larger.
Even with the new system, we will be involved in many talented people, including directors, auditors and secretariat members.
We would like to thank you for your cooperation as before.
The President of JSLA
Yoichi Inoue